Zucchini Enchilada Casserole
by
Stephanie
This was a fun recipe… even though I messed up the slicing for the enchiladas and had to turn it into a kind of lasagna-casserole dish made up of layers instead 😀  LOL  It still worked and tasted amazing!
And it's SO healthy!
I created this recipe myself so it's modified after what I believe to be one of the tastiest, yet healthiest versions of this meal.
____________________________________________________________________________________________
Ingredients:
Two Zucchini's
1 cup Greek Yogurt (Plain – 0 sugar)
1 can Rotel diced tomatoes with green chilis (optional – you can just use diced tomatoes and onions)
1 jar Green Tomatillo Salsa
3-4 pounds chicken (I used breast meat)
2 cups Monterrey Jack Cheese
Garlic seasoning to taste (1 tbs on chicken and then mixed into filling)
Pepper to taste (1 tsp mixed into filling)
Chili powder (optional)
Directions:
Cut in thin slices, score and season the chicken breasts, then boil until cooked through.
Slice the zucchinis in the way you'd prefer – either long way to create strips or with a veggie spiralizer if you want more texture.  I tried out my spiralizer thinking the long blade would create wider strips but apparently something went wrong LOL.  They were wider, but they were spirals!
Here's where I hear Snape's voice in my head: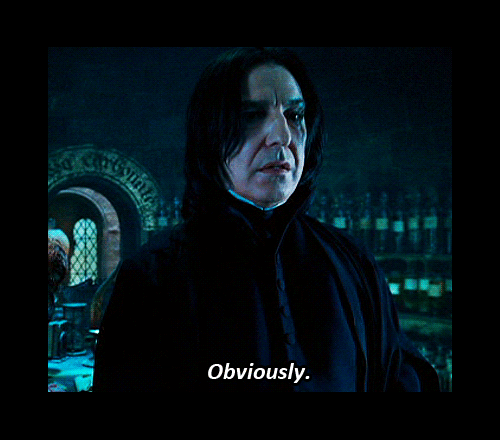 After chicken is boiled, drain water and shred the chicken with two forks pulling in opposite directions keeping the chicken in the pot you boiled it in.  Once shredded, add in a little more seasoning to taste (garlic, pepper, etc.), the greek yogurt, the jar of Green Tomatillo Salsa, and the can of Rotel diced tomatoes and chilies.  Mix all this together in the bowl with the shredded chicken to create the enchilada "filling."
Now layer your ingredients in a 9×13 greased pan starting with a layer of zucchini strips or spirals/slices, then roughly 1/2 of the chicken filling, then a layer of cheese (1 cup).  Repeat a second time using the rest of the ingredients.
It should make a pretty huge pan full!
____________________________________________________________________________________________
The thing I loved about this recipe is that it's a healthy low carb (virtually no carb it'd be perfect for people on the Keto Diet) meal that's packed with flavor, but without the crash later that comes with normal enchiladas.
The greek yogurt (man I love that stuff!) is a powerhouse of energy, and it tastes very similar to sour cream but with ZERO grams of fat.  Yet in that one cup, you get a whopping 20 grams of pure protein!  It's just a much healthier option than the Crema de Mexicana or heavy cream or even the fatty sour cream that people tend to throw in this recipe.  It's also been proven to help in losing fat, and we've experienced this effect when we added it into our almost daily diet.
I served it with refried beans and spanish rice ❤  Hits the spot and without ANY guilt!
Enjoy!!
Stephanie